Hi everyone,
So… the Lettered edition of 'The Picture of Dorian Gray' has now sold out. This means that when the public pre-order happens this weekend, there will only be the Numbered edition available for sale.
Since 'Stardust,' with its limitation of 100 copies, I have added 150 copies to the edition of Dorian, for a total of 250. Now that the private pre-order period for 'Stardust' owners has passed, I can share that there will be a total of 176 copies of the numbered Dorian for sale – 76 copies will have rights, 100 will not.
I have spoken about this before but, just to make things clear once again, the reason for splitting the rights is to ensure there will always be copies available to everyone and not to tie up every single copy. I want occasional customers and newcomers to always have the chance to buy something. And, let's be honest, not every book or its design will be to everyone's tastes. I don't want people to feel like they have to buy books they don't want.
The 76 copies with rights will be allocated entirely at random within the pool of orders made during the first 24 hours of the pre-order being opened. Any remaining rights copies after this time period will be allocated on a first come first served basis.
Numbers 1-150 will have rights, numbers 151+ will not.
If you are allocated a copy with rights, I will email you to inform you in the following couple of days after your purchase (it may take a little while to organise things from an admin point of view). If you receive that email and do NOT want rights, you can let me know and I will allocate you a different number. Doing this would be very useful as it means that the rights copies have more chance of getting into the hands of those that want them.
If you get a copy of Dorian Gray with rights, this will allow you to make a private pre-order purchase of the next Lyra's Classics book before that book goes to public pre-order and allowing you to match your number. However, this will NOT give you rights to the next Lyra's Press book. Those rights remain with the owners of the Leather edition of 'Stardust'.
Rights will continue as long as you purchase the most recent book in the Classics imprint. If you decide not to purchase the latest book, your rights and number will be forfeit and added to the pool of copies available at the public pre-order.
Rights are non-transferable so you may not sell or pass on these rights to anyone else.
If you get a copy without rights then you will need to order the next book at the public pre-order, should you wish to do so. If you are successful in that purchase, I will endeavour to match the number to your copy of the last book if you request it.
For more information on rights, please visit the FAQ page.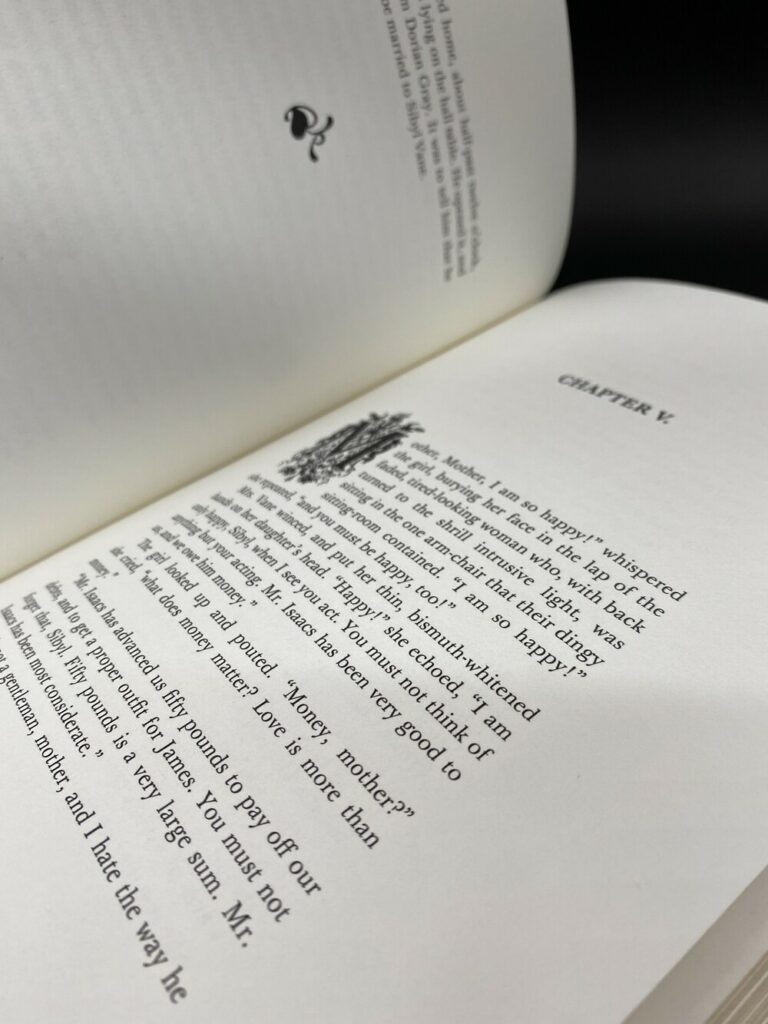 Now, to the pre-order for Dorian Gray…
You will be able to purchase a copy of the Numbered edition from 6pm GMT on Saturday the 29th of January in the shop on our website. Payment can be made using PayPal or credit card (Stripe).
Here is the time across a few different zones –
PST (Pacific Standard Time)– 10.00
CST (Central Standard Time)– 12.00
EST (Eastern Standard Time) – 13.00
CET (Central European Time)– 19.00
EET (Eastern European Time) – 20.00
IST (Indian Standard Time) – 23.30
SGT (Singapore Standard Time) – 02.00 on the 30th January
AEDT (Australian Eastern Daylight Time) – 05.00 on the 30th January
I hope I've got those correct! Do let me know if any of those are inaccurate and I will amend.
If you are planning on getting a copy of Dorian, please take some time to read the product information in the shop and to read through the rights information on the FAQ page before you make your purchase. If there is anything you don't understand, please let me know through the contact form on the website.
There is a one copy per household rule which will be in place for the first 24 hours. This allows everyone a fair go at getting a copy. After this time, the limit will be removed.
Thank you!
Rich