Hi everyone,
Below are the details for the forthcoming Coraline lottery. This lottery will be for the Standard edition only. Both the Numbered and the Lettered editions are already sold out.
There are 164 copies of the Standard edition still available. This is due to the website problems we encountered on the night of the live sale last September (we stopped the sale before we sold out). The lottery for these remaining copies was meant to happen a lot sooner but I ended up having a lot of admin to deal with after that night, and then A Christmas Carol happened and then… terrible health happened earlier this year. Over the last few months, I have started to feel a lot better and I'm so grateful to all of those people who sent me well wishes and enquired after my health. It has meant a great deal to me. Thank you so much!
The lottery will open on the website at:
12pm Midday BST on Thursday the 19th of October
and the form to enter will be available for 24 hours only until:
12pm Midday BST on Friday the 20th of October.
After this time, we will close entries and randomly select successful applicants who we will then contact and offer the opportunity to purchase a copy. The lottery form will be found on the Standard edition shop page and all you need to do is enter your name and email address to enter.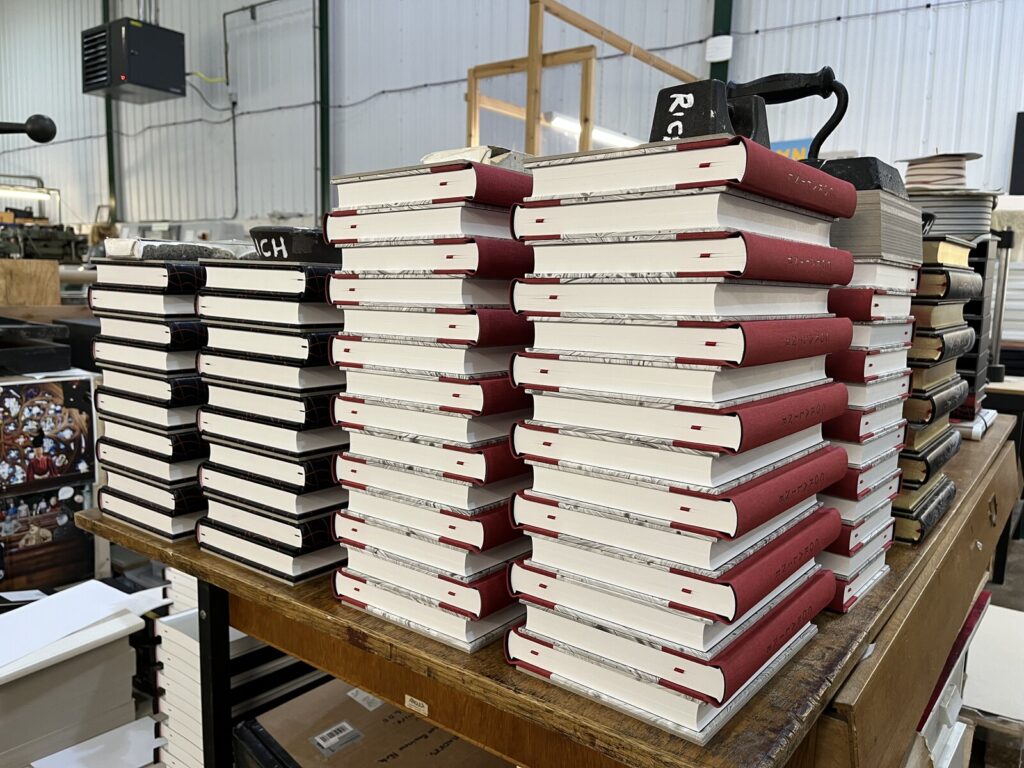 Please do not enter if you have already purchased a copy of the Standard edition. And please do not enter more than once. There will be a 'one entry per household' limit in place and multiple entries will be removed. This is to try and ensure those who missed out have a fair chance at getting a copy.
Please see the Lotteries section in the FAQ for the rules surrounding our lotteries. This lottery is unusual in that it is for the Standard edition rather than Numbered or Lettered editions, but the same rules apply. There are NO rights attached to any Standard edition copy.
Please refer to the Standard edition product page to find out more details on this edition as well as pricing and shipping information.
Previous lotteries we have undertaken have (so far) always had a second wave of selections so don't despair if you aren't picked straight away. This is usually due to people changing their minds/thinking they were getting a free book/etc. It will probably take me about a week to inform everybody and process all of the payments. I will announce if and when we are fully sold out and, if at that time, you haven't received an email, then I'm afraid you were unsuccessful.
If there are copies still available after the lottery process ends, we will place them in the shop for sale on the website. At this point, all purchase limits will be removed and you will be able to buy as many as you like until we sell out.
I will remind everyone about all of this shortly before we open the lottery but do sign up to the mailing list on the website if you haven't already. I will send out reminders via email as well as social media.
The books are almost at the point of being finished and I expect we will begin shipping at the end of October.
Finally, there are a handful of people who purchased a Numbered edition who I still need to invoice for their Standard edition. I will contact those people in the days leading up to the lottery to see if they still want their copy. If not, there might be a few more than 164 available!
Thank you!
Rich